01491 879100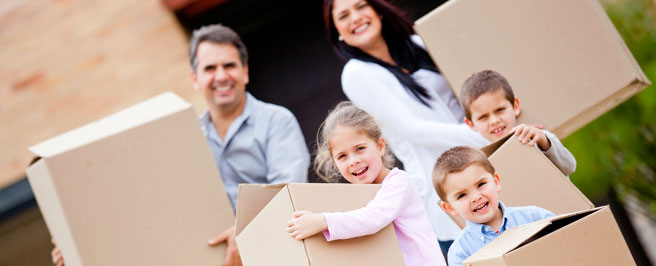 Employment Law
Employment Law affects both employees and employers and can become very emotional and complex. At Richard Wilson Long we have built a team of expert who will assist and guide you through any dispute you have with your employer ensuring our advice is practical and sensible helping resolve issues or if needs be taking legal action via an employment tribunal.
Contact our specialist Employment Law Solicitors on 01491 879100 or request a call back info@richardwilsonlong.co.uk
What is Employment Law for Employees?
Employment law is a broad area of the law which essentially governs the employer-employee relationship. If you are an employee or self-employed worker, you will almost certainly need employment law advice at some stage in your career.
Issues at work can have a huge impact on your personal life, so it's important to have a healthy work life and ensure any employment disputes are resolved promptly and in an effective manner.
Employment Law Services:
We believe no employee should be made to feel disrespected or treated unfairly in the workplace, that's why we pride ourselves on providing commercially astute advice and assist in resolving employment and discrimination issues.
From employees facing redundancy, any form of discrimination or unfair dismissal, our specialist employment law solicitors can assist you in making a claim against your employer, or advise you on the best way to resolve your employment dispute in the most efficient way possible, and with minimal effects on your professional life.
Richard Wilson Long have a wealth of experience in dealing with employment disputes, we offer a friendly, practical approach, with your best interests at the forefront of our service.
Termination of Employment (Contract)
TUPE
ACAS
Workplace Accident & Injury
Maternity and Paternity Leave
Settlement / Compromise Agreements
Contract Disputes / Changes to Terms and Conditions
Disciplinary, Grievance and Capability Procedures
Unpaid Wages, Bonus, and Commission Disputes
Equal Pay
Harassment, Bullying and Victimisation
Whistleblowing
Employment Tribunals
Breach of Contract
Consultancy Agreements
Directors Service Agreements
Discrimination (related to sex, race, disability, age, religion and sexual orientation)
Redundancy, Lay Off and Short-Time Working
Restrictive Covenants and Confidentiality
Settlement Agreements and Termination Packages
Transfer of Undertaking Regulations
Unfair/Wrongful/Constructive Dismissal
Variations to Your Contract of Employment Including Salary / Wage Reductions
Unpaid Wages
Retirement
Rest Breaks
Employment Status
Flexible Working
Garden Leave
Confidentiality
Why instruct our employment law specialists?
Richard Wilson Long have the experience, knowledge and skill necessary to provide you with confidence that we can effectively fight your corner.
Where possible, we work towards settling disputes before they reach Employment Tribunals through determined and skilled negotiation. If your dispute cannot be resolved during early conciliation, we are confident in pursuing matters through to the Employment Tribunal to put forth a claim for when a settlement has not been reached.
We work with employees of all types, from all types of businesses, doing our best to provide positive outcomes to employment disputes. Employment Disputes can be a stressful time, and we are here to take the time to fully understand your dispute and provide our recommendations.
Sensitive, practical legal advice
Established over 80 years ago, our expert solicitors will ensure you a provided with sensitive, confidential advice, tailored to your unique legal matter.  From our offices located in Goring-on-Thames, Pangbourne and Tunbridge Wells, we can offer immediate legal advice and representation.
Employment Solicitors 
How we can help
To find out more about how we can assist with your employment dispute, speak with our expert team on: