01491 879100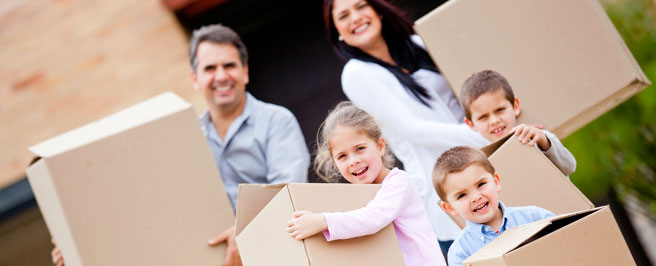 Legal Services for Employers
Employment Law affects both employees and employers and can become very emotional and complex. At Richard Wilson Long we have built a team of expert who will assist and guide you through any dispute you have with your employees ensuring our advice is practical and sensible helping resolve issues or if needs be defending any legal action raised in an employment tribunal.
Contact our specialist Employment Law Solicitors on 01491 879100 or request a call back info@richardwilsonlong.co.uk
What is Employment Law for Employers
Employment law governs the relationship between employers and employees. It regulates what employers can expect from employees, what employers can ask employees to do, as well as employees' rights at work.
The Importance of Employment Law
Seeking legal advice when employment issues arise, such as discrimination, whistleblowing or unfair dismissal, is crucial to maintaining a good reputation and reducing the risk of an Employment Tribunal claim arising in the first place.
Our employment lawyers can also provide expert representation aimed at both the prevention and resolution of disputes that arise with employees. Our Solicitors for Employers act for both private and public companies for all sizes, big or small and work with company owners and Directors, through to HR professionals and Investors. Our employment solicitors ensure we keep our clients up to date with the latest updates and developments in employment law through our service.
Richard Wilson Long Solicitors has a proven track record in successfully defending employment tribunal claims and can provide you and your business with experienced and practical employment law advice and HR advice to both avoid employment law issues arising and defending you and your business when they do.
Employment Law Services
General Employment Law Advice and Assistance
Performance management
Restructures and TUPE
Consultancy agreements
Health & Safety
Advice on employment status
Unfair dismissal claims
Constructive dismissal
Discrimination at work claims
Compromise agreements
Contractual and statutory redundancy payments
Unlawful deduction from wages
Grievances & disciplinary
Bullying & harassment
Redundancy, Termination of employment & dismissal
Settlement agreements
Recruitment & selection
Discrimination claims
Bullying & harassment claims
Disciplinary and grievance procedures
Breach of contract claims
Restrictive covenants
Drafting of policies and procedures
Monitoring and appraisals
Contracts, terms & employee handbooks drafting & training
Annual and sick leave entitlement
Parental rights and flexible working
Workplace Discrimination
Maternity, Paternity, Parental Rights or Adoption Leave
Advice on Flexible Working Requests
Employment Tribunals: defending a claim or negotiating a settlement.
If you need urgent advice for an ongoing issue with contracts, or advice on how to avoid discrimination in the workplace, we offer a cost-effective and highly experienced service with a goal of mitigating damage to your business and reputation through effective, practical and up to date advice.
Our areas of expertise
We're a firm of specialists, who are dedicated to providing our clients with experienced, practical and up to date legal advice regarding Employment Law to assist with providing a productive and happy work force.
Providing commercially astute advice that is sensitive to your individual business and arming you with the knowledge and procedures necessary to both understand and follow the law as well as both negative and positive consequences of problematic employment law issues.
At Richard Wilson Long, we do our utmost to help avoid disputes, which can be very time-consuming, costly and can cause disruption the business. We're committed to negotiated solutions, where appropriate using mediation or other alternative resolution techniques. We are however highly experienced at Employment Tribunal and Court procedures should these become necessary.
Sensitive, practical legal advice 
Established over 80 years ago, our expert solicitors will ensure you a provided with sensitive, confidential advice, tailored to your unique legal matter.  From our offices located in Goring-on-Thames, Pangbourne and Tunbridge Wells, we can offer immediate legal advice and representation.
Employment Solicitors 
How we can help
To get specialist legal advice from our employment law lawyers contact us today on: