01491 879100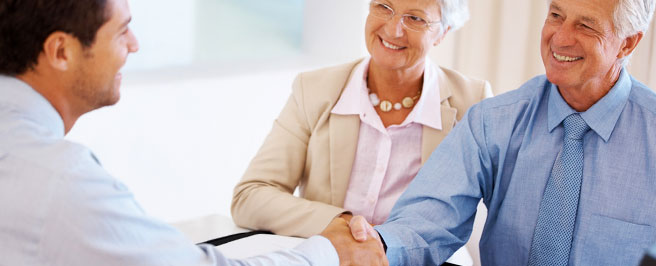 Cohabitation Agreements
Our Family team are experienced in advising couple of a cohabitation agreement and ensuring both parties are protected. Our advice is to plan for the future and entering a cohabitation agreement is a sensible step should provide comfort to a couple that in the event something does go wrong that the potential for a dispute is minimised or removed.
Contact our specialist family lawyers on 01491 879100 or request a call back info@richardwilsonlong.co.uk
What is a Cohabitation Agreement?
A Cohabitation Agreement is a form of legal agreement between two people/a couple who live together, typically dealing with how debt and property will be divided, and spousal support if the relationship comes to an end.
Why do you need a Cohabitation Agreement?
Are you planning on moving in with a partner, or are you already living together but you are not married? There is a common myth regarding being a 'common law partner' that simply living together provides protection similar to married couples.
However unless there is evidence of joint ownership, living together or having children together does not give you the same legal rights as a married couple. This means if you live with someone but are not married to them, you have fewer legal rights in England and Wales if you separate.
Without a Cohabitation Agreement in place, one party could end up with nothing, which is why it is important to have in place the necessary documents to protect both parties.
These documents outline financial responsibility while living together and what will happen in case one of you dies, gets sick or if you split.
None of us know what the future holds. Cohabitation Agreements are created to protect parties from unnecessary costs and litigation if there is a breakdown of the relationship. There are many reasons why a Cohabitation Agreement could be the right option for you.
Some additional reasons why you may need a Cohabitation Agreement are:
If you want to divide your assets the same way a married couple would
You may want to distinguish who pays which bills or debts
To deal with spousal support, one partner may be more financially stronger than the other
Cohabitation Agreement can also remove the stress of what may be in the future and strengthen relationships as well as make way for higher levels of trust.
What does a Cohabitation Agreement cover?
A Cohabitation Agreement can cover a range of things, ensure you know what you want to include in your Cohabitation Agreement during your consultation with a qualified solicitor.
Property and Assets
How both parties contribute to bills, debt, rent and mortgage
Finances, e.g. approach to joint bank accounts
Life Insurance
What would happen to pets
How children would be supported
Adjustments to pension schemes
What would happen in the event of a death
Wills & Inheritance
Why use Richard Wilson Long?
Richard Wilson Long's team of family lawyers have considerable experience in drafting and negotiating Cohabitation Agreements and understand the complexity and sensitivity. We provide clear, constructive and tailored advice on these documents and outline how to protect your financial assets and children.
We clearly outline the financial responsibilities of both parties, such as how finances with be used to manage your home and what happens if the relationship ends. A Cohabitation Agreement can be set up at any time to manage and protect your assets.
Sensitive, practical legal advice 
Established over 80 years ago, our expert solicitors will ensure you a provided with sensitive, confidential advice, tailored to your unique legal matter.  From our offices located in Goring-on-Thames, Pangbourne and Tunbridge Wells, we can offer immediate legal advice and representation.
 Family Solicitors 
Call us for an informal chat or get in touch with Jon Charles or Richard Apley.
To find out more about Jon Charles, view his profile here.
To find out more about Richard Apley, view his profile here.
How we can help
To get specialist legal advice from our Cohabitation Agreement Solicitors call us today on: