01491 879100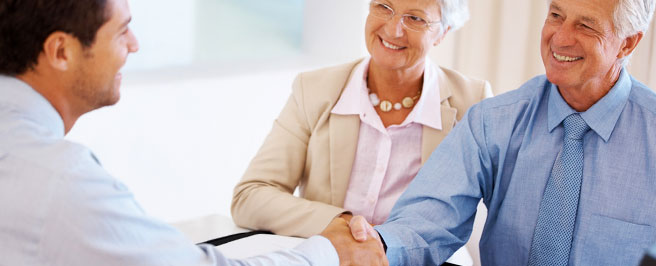 What is collaborative law?
Collaborative Law is a method of resolving disputes.
Solicitors and their clients work together in harmony to resolve disputes respectfully. Although the collaborative process sounds a lot like mediation there is a significant difference.
Mediation Process: Solicitors are not present during the mediation
Collaborative Process: Solicitors are present throughout for all legal discussions to offer legal advice and support to their clients.
Collaborative law assists with a range of legal disputes, including but not limited to:
Cohabitation agreements
Prenuptial agreements
Divorce and separation agreements
Grandparents' rights
Child arrangement disputes
When two people separate, there are various processes available they can take to resolve the dispute in an amicable, non-confrontational way and collaborative divorce is one of them. The process avoids the parties having to endure hostile contested court proceedings which are often both lengthy and costly.
A collaborative divorce entails a commitment from both parties to approach issues with an openness which encourages mutual respect. The process is used to address issues relating to:
Matrimonial finances
Money and property
Arrangements for children
Contact our specialist family lawyers on 01491 879100 or request a call back info@richardwilsonlong.co.uk
The collaborative process
The collaborative process involves a series of meetings where both parties and their own collaboratively trained solicitors are in attendance. Other trained professionals such as, financial advisors, a child specialist, counsellors and accounts, can be invited too.
Collaborative law makes use of trained and skilled dispute resolution professionals who are committed to helping parties reach a tailored solution, as no two divorces are the same.
Of course, not all circumstances will be suitable for collaborative law resolution. This is, however, a good option for people who:
Desire to preserve good and open relations with their former partner
Are not seeking revenge
Are determined to avoid stress and the expense of court litigation
With the best interests of their children in mind, reach a solution
Reach a solution with minimal aggression and animosity
How does the collaborative process work?
Once both parties have met with your respective lawyers, a discussion will take place and the different options and processes available will be layout. Once you decide that the collaborative process is for you, you can expect the following to happen.
Both parties will individually meet with their appointed collaborative lawyers and discuss what is to be expected in the collaborative meetings, which is usually referred to as 'Four way' meetings. You and your collaborative solicitors will discuss what is required from you in the four way meeting.
Your solicitors will then have a discussion, either face-to-face or over the phone, with your former partners solicitor in preparation for the first four way meeting.
If you have decided to include other professional in the first meeting, you may also schedule a meeting with them. The selected team of professionals will then talk to each other to decide what the best action plan is for both you and your partner.
The first four way meeting will then commence. The solicitors will then ensure both you and your former partner understand that both parties are making a commitment to working out an agreement without having to attend court. The lawyers will summarise the purpose of the collaborative law process, emphasising the timing, the respectful approach, disclosure obligations and practicalities.
A four way participation agreement will then be sign by both parties illustrating your agreement.
Both parties will then be invited to share their personal objectives and an agenda will be curated for the next meeting. If there are children involved, a discussion on how they are responding to the separation is conducted.
Following meetings will address both parties' particular priorities. The objective of each meeting is the enable you and your former partner to reach an agreement on issues such as, how the finances will be distributed or what arrangements need to be made for the children.
In the final meeting documents details the agreements reached by both parties will be signed by both parties and their allocated collaborative solicitors.
How long does the collaborative process take?
As the collaborative process is not driven by the court timetable, the process can be largely built around the family's timetable, as the meetings follow an agenda outlined by both parties.  Depending on the circumstances, there are occasions when only a few four way meeting are required. Once an agreement is reached, your collaborative lawyers will put the agreement into effect, obtaining a court order where needed.
Sensitive, practical legal advice 
Established over 80 years ago, our expert solicitors will ensure you a provided with sensitive, confidential advice, tailored to your unique legal matter.  From our offices located in Goring-on-Thames, Pangbourne and Tunbridge Wells, we can offer immediate legal advice and representation.
Family Solicitors 
Call us for an informal chat or get in touch with Jon Charles or Richard Apley.
To find out more about Jon Charles, view his profile here.
To find out more about Richard Apley, view his profile here.
 How we can help
To get specialist legal advice from our Dispute Resolution Solicitors call us today on: