01491 879100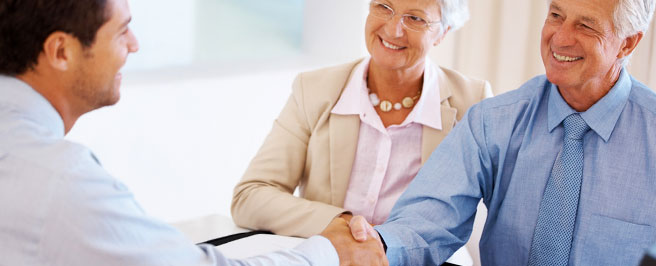 Lasting Powers of Attorney Solicitors
Are you in a position where you or a family member require the protection of an expert legal advisor to manage your affairs or your estate? Regardless of your need for advice and support the team at Richard Wilson Long are here to advice and protect your interests at all times.
Contact our specialist Lasting Power of Attorney lawyers on 01491 879100 or request a call back info@richardwilsonlong.co.uk
What is a Lasting Power of Attorney?
A Lasting Power of Attorney (LPA) is a legal document that gives one or more people the legal authority to help you make decisions or make decisions on your behalf, look after specific aspects of your financial affairs or health and welfare should you lose the capacity to do so. This ensures you have more control if, for example, you can't make those decisions yourself through an accident or illness.
Lasting Powers of Attorney are not just for the elderly – mental and physical incapacity can hit at any time so we recommend planning ahead to ease the potential burden on loved ones.
The Ministry of Justice (MOJ) has launched a public awareness campaign "planning for the future" to encourage people to plan for their and their families' futures. The message of the campaign "Make the choice. Don't take the chance" is aimed at the 25-50 age groups, urging them to think about these issues as many do not think they are relevant to them.
Although forms can easily be downloaded on-line, they need to be registered with the Office of the Public Guardian (OPG) to be effective. Without seeking legal advice, there is the danger of making errors of judgment in drafting the forms, which can make life unintentionally difficult for your attorneys in the future or even cause the OPG to reject it.
How our Lasting Power of Attorney solicitors can help you
Richard Wilson Long's qualified LPA lawyers can advise and guide you in a practical and compassionate manner. You may simply require our help in completing the Lasting Power of Attorney forms or you may prefer that we complete the whole registration process for you.
Sensitive, practical legal advice
Established over 80 years ago, our expert solicitors will ensure you a provided with sensitive, confidential advice, tailored to your unique legal matter.  From our offices located in Goring-on-Thames, Pangbourne and Tunbridge Wells, we can offer immediate legal advice and representation.
Lasting Powers of Attorney Solicitors
To find out more about Karen Charles, view her profilehere.
To find out more about Robert Pringle, view his profile here
Karen Charles is a full member of STEP (The Society of Trust and Estate Practitioners).
How we can help
If you would like further information regarding our lasting power of attorney services and advice, speak to a member of our family law team on: