01491 879100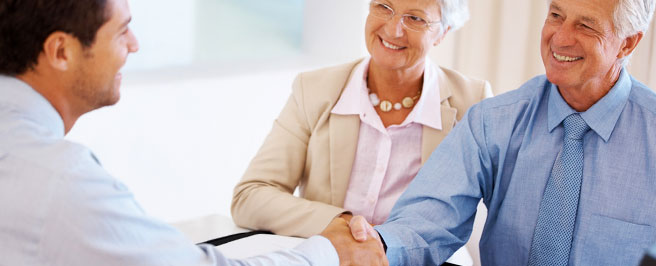 What is a Pre-Marital Agreement?
Pre-marital agreements can be a sensitive and controversial topic. Whilst it is planning for a potential breakdown of a relationship they do offer both parties protection in the future. If you would like to discuss the need for a pre-marital agreement or you have a partner who is adverse to entering one at Richard Wilson Long we will assist in the understanding and eventual preparation of an agreement that is sensitive to each person and protects them.
Contact our specialist Family Law solicitors on 01491 879100 or request a call back info@richardwilsonlong.co.uk
What is a Pre-Marital Agreement?
A Pre-Marital Agreement, also referred to as a 'pre-nup', is a contract that two people enter upon marriage that outlines what will happen to their assets should the marriage fail. Including but not limited to: income, inheritance, debts, property, and businesses.
The past 15 years has seen a boom in Pre-marital agreements, protecting yourself and your partner in case of a separation. Whether you are already happily married or are about to tie the knot, the 'pre-nup' conversation may be the furthest thing from your mind. However, with over half of marriages ending in divorce, it is a necessary conversation to have. Prenuptial Agreements can actually strengthen trust within your relationship and put in place a sense of security.
You may not want to think about the chance that one day you may split up, however having a prenuptial agreement in place can ensure your assets are protected. Whether it be financial, business, inheritance or debt, as a prenuptial agreement can determine how liability for debts will be distributed between the partners.
Our friendly team of family Solicitors have years of experience in drafting and negotiating prenuptial agreements and can guide you through the whole process.
PROS of a Pre-Marital Agreement:
Protect your property
Avoid future costs
Special provisions
Debt Liability
Ensure Inheritance for your Children
Recommendations for when making a Pre-Martial Agreement
1. Plan in advance
Ideally, finalisation of a premarital agreements should be completed around a month or so before your wedding. It can be a length process to gather all the necessary information and negotiate the terms of the document, so plan in advance and have time to enjoy your big day.
2. Separate your emotions
They say love is blind, so ask for objective advice from trusted family members of friends to ensure the decisions you are making are not distorted.
3. Consider alimony in the long term
Sometimes committing to alimony may not be in your best interests, as your circumstances may change, for example becoming unable to work or if you have children and look after them full time. Consider all options with your accountant and discuss with your solicitor.
4. Instruct a qualified solicitor
To comply with UK la, all pre-nups must be drawn up by a qualified solicitor.
5. Ensure you fully UNDERSTAND the terms
Not only must you fully understand what you are agreeing to, you must also ensure the agreement in reasonable and enforceable. It is not advisable to go into a premarital agreement if you are not sure, and/or it is filled with fault clauses.
Why use Richard Wilson Long?
Richard Wilson Long's team of family solicitors have considerable experience in all aspects of drafting and negotiating premarital agreements and have worked on cases of all sizes. We aim to remove the stress from the process and we understand the sensitivities of drafting this type of document. That is why our professional yet friendly lawyers provide clear and practical advice in relation to premarital agreements and will be there every step of the way.
Sensitive, practical legal advice
Established over 80 years ago, our expert solicitors will ensure you a provided with sensitive, confidential advice, tailored to your unique legal matter.  From our offices located in Goring-on-Thames, Pangbourne and Tunbridge Wells, we can offer immediate legal advice and representation.
Family Solicitors 
Call us for an informal chat or get in touch with Jon Charles or Richard Apley.
To find out more about Jon Charles, view his profile here.
To find out more about Richard Apley, view his profile here.
How we can help
To find out more about how we can assist with your pre-marital agreements, speak with our expert team on: